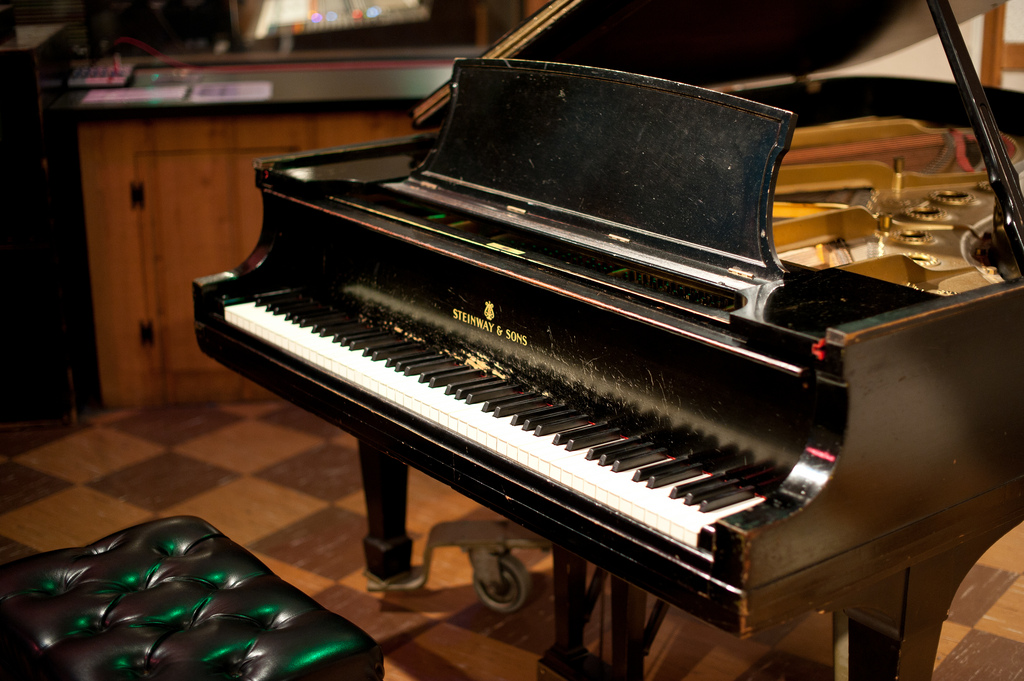 Have a seat at Elvis's piano at RCA Studio B
The historic places we visit connect us with the past. Ancient ruins, battlefields, museums, and landscapes unchanged over centuries. Art and music in particular can transport us back in time. And the emotional connections we feel with the artist is expressed through the medium they choose. Its a moving, inner connection that we feel deep inside.
Well, I actually had such a moment in Nashville Tennessee. And if you've ever been, in general, its a whole big hunk of fun, just join right in and get carried away. The party starts in the early afternoon and just keeps going till the neon on main street light up the night. So much great live music all in one place, a shot of whiskey and a cold beer and we're all one big, happy family.
The Country Music Hall of Fame is a day-long experience, that takes you through the history of an American institution. They offer three tours: the Hall of Fame itself, Hatch Show Print (the working letterpress print shop that makes iconic show posters – highly recommended) and the Historic RCA Studio Studio B tour.